Having been in the Food and Beverage industry for many years, we have painstakingly navigated to where we are today. Through personal experiences and many more failures, we have now managed to successfully run four different brands under our FFL name.
Running a F&B outlet is not just about opening up a space. Equally important is the background foundation that needs to be laid down first.
Our F&B Consulting aims to target several key areas for your business: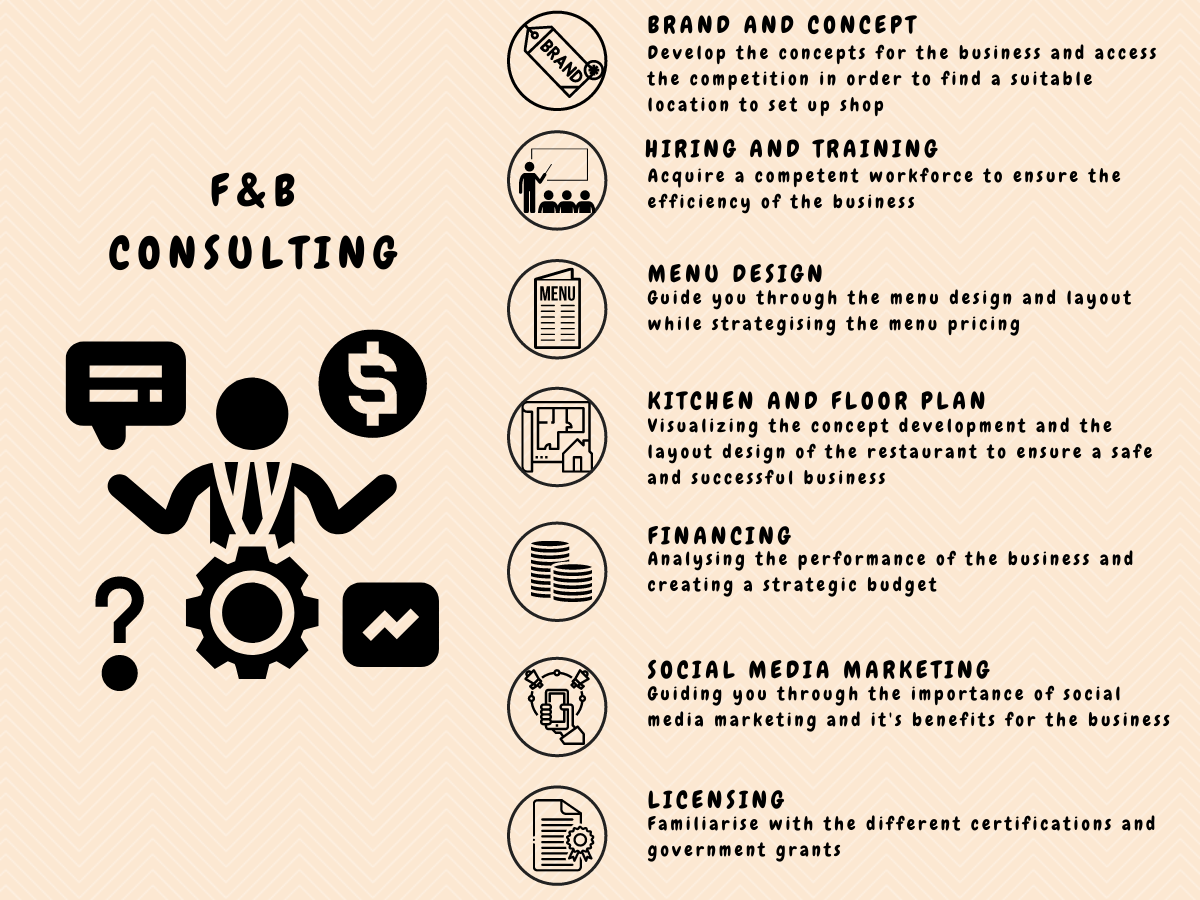 For all you aspiring entrepreneurs out there, our experiences are priceless and we would like to help you set up your very own establishments. It might seem daunting at first but we promise that we will guide you all the way.
Contact us today and we will reach out to you as soon as we can. Be on your way to becoming your very own boss!